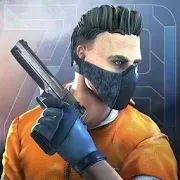 Free download
Standoff 2
(MOD Menu) 0.26.1
Version

0.26.1

Requires Android

7.0 and up

Size file

1.93 Gb

Category

Publish Date

Views

5 860 044
Download Standoff 2 free on Android
Screenshots What's New MOD info Rating
Description
Welcome to the exciting world of Standoff 2, a modern masterpiece among mobile first-person shooters that immerses you in unrivaled multiplayer battles. It's not just a game; it's a unique blend of tactics, strategy, and skill.

What makes this game so unique: Realistic graphics: The game's graphics engine creates stunningly realistic worlds and weapons, allowing you to feel like a real fighter. Multiple Game Modes: You can choose between a variety of game modes, including classic Deathmatch, Defuse the Bomb and Arms Race. Vast Arsenal of Weapons: Build your collection of hundreds of weapons, customize them and become invincible. Exciting Maps: Battles take place on a variety of maps, from abandoned factories to city streets, offering a wide range of tactical situations. Online Competitions: Improve your skills in online multiplayer matches and compete against players from around the world. Teamwork: Team collaboration, tactics development and coordination are key elements of success. Regular updates: The developers are constantly improving the game, adding new features and fixing bugs.

Standoff 2 is not just a game, it's a great adventure that immerses you in a world of adrenaline and action. Join millions of players and prove your skills in this unique world of mobile shooters. Are you ready to take on the challenge?