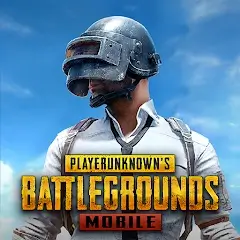 Free download
PUBG MOBILE
(MOD + Cheats) 2.9.0
Version

2.9.0

Requires Android

6.0 and up

Size file

817 Mb

Category

Publish Date

Views

469 972
Download PUBG MOBILE free on Android
Screenshots What's New MOD info Rating
Experience an exhilarating zombie siege in the new themed mode Zombie's Edge! Plus more Halloweeks Easter egg gameplay!
WOW Updates: New zombie PvE gameplay! Unleash your creativity with zombie gameplay!
Firearm & Attachment Updates: New melee weapon - Dagger. Updates to the popular FAMAS and AUG!
Choice of over 1 billion players worldwide! Top-notch battle royale on your phone!
Menu mod
Aimbot
Flash when you change weapons
No recoil
Description
Pubg Mobile is a popular battle royal for mobile devices where players jump out of an airplane, fight on a huge island and strive to reach the top spot in the match. The game offers different modes including classic mode, fight to the death and zombie mode to suit different gaming preferences.
You can play alone, with friends or four in a team. Fight for survival, collect loot, capture airfields for improved equipment and win the battle. The game also offers various events, challenges, and season passes that allow you to earn various rewards and character upgrades.
If you are looking for a modified version of the game that includes various features for an exciting walkthrough, cheats and the ability to purchase in-game items, you can find it on special sites offering modified versions.
But remember that the use of modifications or cheats can violate the rules of the game and create unpleasant situations for you and other players. It is recommended to use modifications with moderation and with respect for other participants of the game.