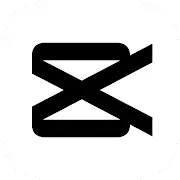 Free download
CapCut
(MOD + Unlock) 10.1.0
Version

10.1.0

Requires Android

5.0 and up

Size file

218.4 Mb

Category

Publish Date

Views

4 137
Download CapCut free on Android
Screenshots What's New MOD info Rating
1. Performance and user experience optimizations"">"We've introduced and upgraded some features to help you make even more amazing videos
1. Performance and user experience optimizations"
Unlocked Pro features instead of cloud services.

Default region is INDONESIA To access PRO features.

Enabled new home viewing style.

Enabled cloud services for all users (free of charge)

Gif export enabled

Many hidden blind features are enabled.

VPN is required for inaccessible countries.

Description
CapCut is a great application with a huge set of tools for editing videos by adding music, stickers, emoji and captions. The editor boasts a large selection of built-in features, filters, music, colors, stickers and other features. Now anyone can create funny and unusual videos, adding a chroma key, smooth transitions between frames, animation effects, stabilization and even subtitles, both for the whole video and its individual parts. The created videos can be shared on social networks by sending the processed video in one click. TikTok users will be able to synchronize their profile with their social network profile to extract audio from clips and videos and add them to their projects.