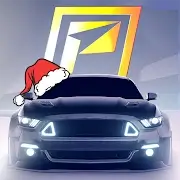 Free download
PetrolHead : автомобили гонки
(MOD Menu) 5.3.0
Version

5.3.0

Requires Android

4.4 and up

Size file

1.28 Gb

Category

Publish Date

Views

1 938
Download PetrolHead : автомобили гонки free on Android
Screenshots What's New MOD info Rating
We're here with the MEGA PetrolHead update for the hottest days of summer!
- Drag racing madness!!! Now you can join the Drag Race with any racer!
- Don't forget to visit the burger joint and coffee shop with your friends!
- Now you can give your car a unique look! Show your difference!
- American Parking has been added for all cars!
- The 23rd PetrolPass season has begun!
- The special limited annual PetrolPass sale has begun!
Description
PetrolHead : Car Racing is a racing simulator with real-time races. The game offers high-quality console-level graphics, a large assortment of racing cars, realistic physics, dynamic races against real players and full customization of vehicles. Challenge other players, complete missions, earn money and buy expensive cars. Try your hand in career mode, divided into many levels and additional game formats, where you need not only to take part in races, but also to park cars. Races take place in an open city, where there are not only other players, but also the inhabitants of the metropolis, doing their own things. You should perform quests and tasks, earn money, unlock achievements and show good results of driving vehicles. In total, more than 80 cars are available, which can be pumped both technically and customize the appearance. Body color, changing rims, adding stickers, installing widening arches, spoilers and other things that add to the car aesthetics and aggressive sporty style.